#BASEDTOP: LE MEILLEUR DE LIL B SELON 10KILOS.US (VU PAR #JESUIS GABBO)
Ce n'est plus un secret pour personne. Le Dieu Basé sera bel et bien parmi nous vendredi le 21 septembre prochain, dans le cadre du Festival Pop Montréal. 10KILOS.US co-présente évidemment ce concert épique, et afin de convertir le plus de disciples possibles, chaque collaborateur du site s'est prêté au jeu du #BASEDTOP pour déterminer le mieux subjectif de Brandon McCartney.
PS. Achète des billets avant qu'il ne soit trop tard.
ÉPISODE #2 — Vu par JESUIS GABBO
TOP 3 MEILLEURES CHANSONS (Pas d'ordre particulier)
01 Rawest Rapper Alive (I'm Thraxx)

02 Fed Time (White Flame)

03 Fuck Em (BasedPrint vol 2)

TOP 3 MEILLEURS ALBUMS
01 6 Kiss
(DOWNLOAD LINK)
02 Blue Flame
(DOWNLOAD LINK)
03 Illusions of Grandeur
(DOWNLOAD LINK)
TOP 3 MEILLEURES LINES
01 «Best thing you can call a man is god no lie Soulja boy you god»

02 «No homo I got girls that want to suck my dick»

03 «Keep it positive they ain't gon do shit»

TOP 3 MEILLEURES POCHETTES
01 Red Flame
02 #1 Bitch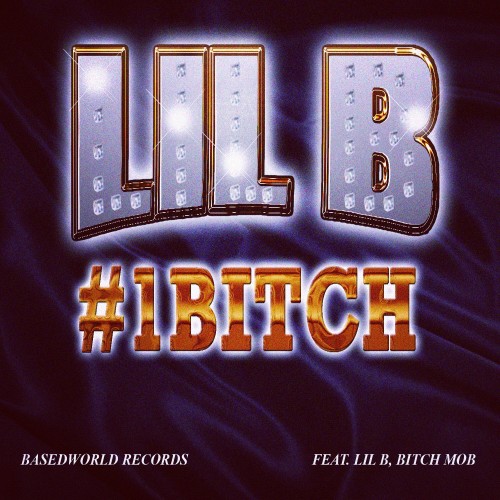 03 Task Force
TOP 3 MEILLEURS VIDÉOS
01 BASED ANIMALS THE LEGEND LIL B BASED CAT '"KEKE"
02 LIL B SHOWS UPDATED VIDEO GAME PURCHASES! REAL GAMERS ONLY!!
03 Lil B Reaction Video To 2 Girls 1 Cup